Dr. PhD. Georgeta CHIRLESAN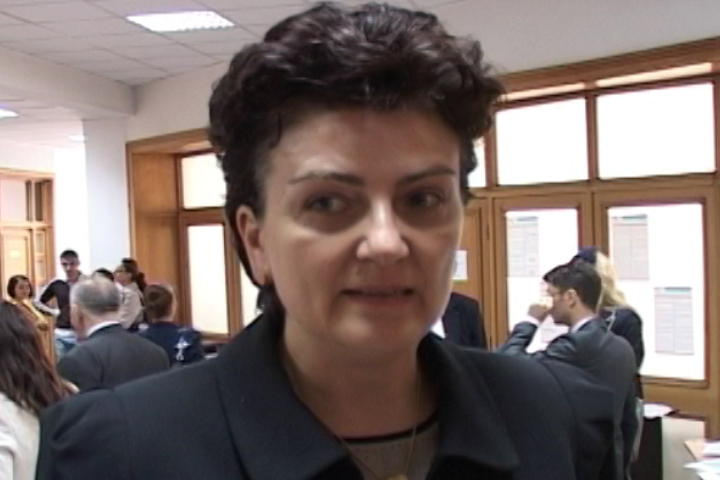 Dr. PhD. Georgeta CHIRLESAN
Senior Scientific Researcher
Scientific Coordinator of the activities of Research - Development in Social Sciences and Humanities (7220).
CHIRLESAN Georgeta is Associate Professor Dr.in Physics, title obtained at the University "Alexandru Ioan Cuza" from Iasi, Romania.
She holds a second PhD title in Political Sciences - International Relations, obtained at the National School for Political and Administrative Sciences (SNSPA - Bucharest).
She has worked as coordinator or researcher in 69 EU and national projects. She was Director of the International Relations Office (2003-20011). She is an expert in evaluation, member of the Romanian Service for Evaluation and Assessment, LLL and VET tools and methods developer. She published 31 books, 23 articles in specialty reviews and 55 scientific papers in national and international conferences. The themes of her research and projects cover pedagogy and science education, VET training, didactic assessment, adult education, EU policies and strategies, social and labour market inclusion, Physics, sustainable and regional development, security and stability. To mention some regarding education and training: "Innovative Approach in Education and Training for Social Inclusion: Case Study", "Effective Ways for Implementing Educational Policies: Direct Effects on Societal Security", "Refining the competencies of the trainer in the context of contemporary migration of the labor force within European market", ""Promoting the recognizability of learning outcomes from Vocational Education to Higher Education".
She is VET trainer and trainer of trainers.
She is a founding member of the Research Centre for Promoting Excellency in Professional Training (accredited by CNCSIS in 2005).
---